>
Home
BULLETINS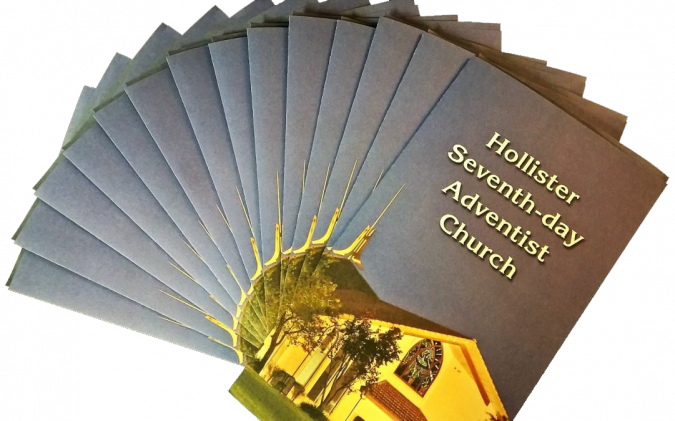 The bulletin for the upcoming Sabbath will be published here the Thursday before.  
The current bulletin and previous week's bulletin are now available.
MARCH 17, 2020--DUE TO A DIRECTIVE REGARDING THE CORONAVIRUS SITUATION FROM THE CENTRAL CALIFORNIA CONFERENCE OF SEVENTH-DAY ADVENTISTS NO FURTHER CHURCH SERVICES  OR ACTIVITIES WILL BE HELD AT THE HOLLISTER SEVENTH-DAY ADVENTIST CHURCH UNTIL APRIL 12, 2020. 
THIS DATE COULD BE ADJUSTED AT ANY TIME DUE TO CHANGING CIRCUMSTANCES.